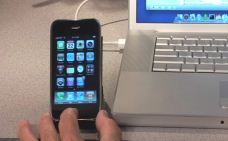 AmateurLogic Xtra 1 is now available for download.
Apple recently release the iOS version 4 update. For iPhone 3GS and 4 users the update works fine. However many iPhone 3G owners have complained about their device becoming considerably slower after upgrading. Tommy shows us how to restore the iPhone 3G to iOS version 3 and reclaim it's previous speed.
7:32
It's Summer here so we've taken a short break. Look for more full length AmateurLogic.TV episodes coming this Fall.
View in web browser: YouTube