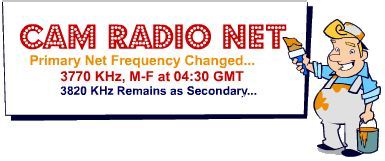 In episode 28 Charlie gave us a demo of www.camradio.net.
Since that time the East Coast CamRadio Net group has moved. The new frequency is 3770 KHz. This is in the Extra Class license portion of the 80 meter band which is also allocated to European amateurs. The West Coast group remains on 3820 KHz.
Details are available at www.camradio.net .