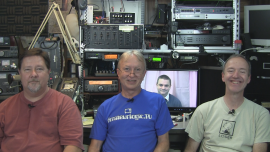 AmateurLogic.TV Episode 38 is now available for download.
Getting started with D-Star. Echolink troubleshooting. Pre-processing audio. Solving RFI with the Ugly Balun. Viewer email, announcements, and contest winner.
1:04 of Amateur Radio Entertainment from your friends at www.amateurlogic.tv .
Please take the AmateurLogic.TV Viewer Survey. Your answers are confidential, only take a couple minutes, and will help us understand our audience better to produce the content you really want to see.
Now in HD where available!
Download
View in web browser: YouTube