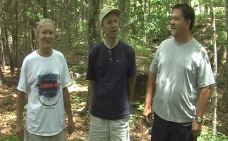 AmateurLogic.TV Episode 31 is now available for download.
Welcome to the first AmateurLogic.TV Field Day Extravaganza. We've shown you what Field Day is before by visiting the Jackson Amateur Radio Club's events. This year we decided to go it alone. The crew (along with a few friends) set off for the woods to get completely off the grid. Jim also wanted to do some astronomy photography and this location offered lower light pollution.
Join us as we setup, operate, and campout to learn what worked and what didn't. You're bound to enjoy this AmateurLogic take on Field Day.
View in web browser: YouTube