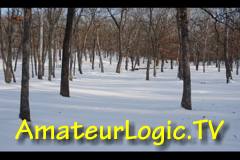 AmateurLogic.TV Episode 11 is now available for download.
Just in time, Tommy brings us some Cold Weather Photo Tip. Jim shows us a unique method for salvaging electronic components from PC boards. And George demonstrates the electric Dixie Cups and String, a quick and dirty intercom you can build from household items.
Plus we cover some viewer mail in this episode.
The show runs about 42 minutes.
View in web browser. YouAre.TV(best), Google Video or YouTube