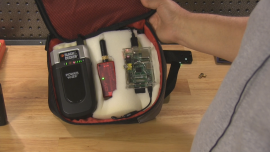 AmateurLogic.TV Episode 57 is now available for download.
Peter experiments with APRS. George repairs a Kenwood TS-2000 with a very noisy receiver. Tommy cooks up some DVAP Pi (a portable D-Star Hot Spot). Plus viewer mail, comments and talk of another contest featuring the new Icom IC-7100.
1:09:59 with something for everyone.
View in web browser: YouTube